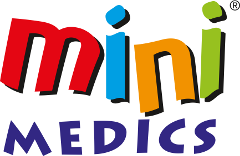 This is a chance to introduce children to the basics of First Aid and life-saving – including learning CPR skills and how to master using a defibrillator. The course is aimed at children from 8 upwards but can be tailored to children of any age, with no use of confusing terminologies.
The course is tailored to each child's ability and is fun and educational, with plenty of opportunities for practical exercises, to help children understand the importance of staying calm in an emergency and helping someone who is poorly or injured.
The course, which starts from just £15 per child, can be tailored to suit your timetable, dependent on the syllabus you want covered, but ideally should last no less than two hours. We recommend around 3 hours, or a half day session, with a short break.
The course covers theoretical and practical teaching sessions and a range of subjects are covered including: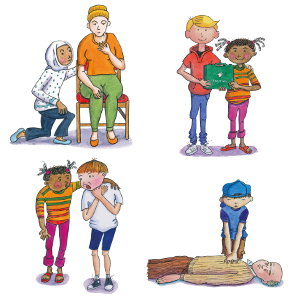 What is First Aid?
Defibrillation
First Aid kits
Recovery position
Choking
Resuscitation (CPR)
DR ABC
Wounds and bleeding
Asthma
Shock
Safety
Communication and contacting the emergency services
This is a non-regulated qualification and all children will receive an attendance certificate. They will also be provided with a test worksheet if required.
This flexible course is aimed at:
Primary schools
Sports clubs
Organisations such as cubs and brownies
Mini Medics® is a registered trademark of Instructuk Resources Ltd
To enquire about Mini Medics courses please contact us or call our training team on 0800 169 0255)