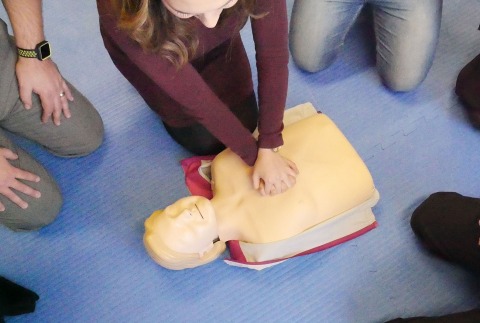 We have global experience in delivering specialist training to civilian, detention, medical, public sector and corporate personnel. Our instructors have worked in the field as trained medics. They are NUCO qualified to deliver coveted accredited courses - acknowledged by the industry as some of the most comprehensive in the market.
Our instructors are passionate about their work – they have real life experience of dealing with emergency first aid and self protection and fully understand the challenges their students may one day face. They're not just reading from a script and can help all trainees grow their confidence in this area.
Training can be delivered at our fully equipped training centre in Chatham, Kent or at a site of your convenience.
We provide a personal service at United Safe Care and can offer flexible course times delivered in an interesting and easy-to-understand way. We also have public courses, starting from £60 per person, which individuals can book onto online.  Groups bookings start from £399 +VAT for 12 people. Please read full terms and conditions before booking.
OUR FIRST AID/MEDICAL COURSES:
Annual refreshers in all the above
All our courses can be delivered at our training centre in Kent or we can tailor our training package to be delivered at a venue of your choice. Contact our training team today to find out how we can help you.