'I attended the Emergency First Aid at Work course with a colleague and was really impressed with the tutors, their experience and the way they conducted the course. It was not only highly professional but also done with personality and understanding. They took into account varied requirements that each organisation had in the room and you could tell everyone was enjoying the course. the instructor was clearly very knowledgeable. I couldn't recommend this course enough, it was informative, practical and surprisingly enjoyable! Thank you'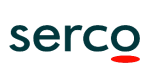 United Safe Care has supported the Serco COMPASS contract for over 2 years providing well trained and resilient staff to assist us with our contingency accommodation.  The ability to make short notice requests with a constantly changing staffing profile has been a real asset to us, ensuring that we can respond to a fast paced operational environment while keeping costs under control.
The quality, adaptability and commitment of USC staff supporting us has been first class.  While the specific role, more akin to a support worker role, is different...
Read more...

We have always found your team to be reliable and professional in all aspects of the services provided, from manned guarding to dog patrols and cctv monitoring.

On time, efficient, effective service with the utmost professionalism.

United Safe Care always offers a fast response to our changing needs, providing an excellent service with utmost professionalism. We can always rely on your management team to deliver.
Harwich Dock Company (Part of Mann Group)